Delaware Indian Community Events
The
Hindu Temple in Hockessin
and
Gujarati Samaj of Delaware
frequently organize celebrations of Indian festivals and other community events in Wilmington and Newark.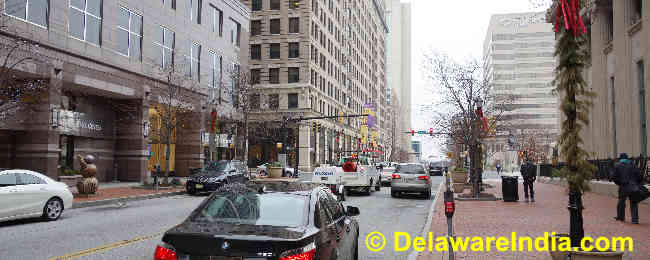 These community events include celebration of major Hindu festivals like Ugadi, Rama Navami, Dasara, Diwali, Fireworks display, Pongal and Ugadi, dance performances and music shows.
Every year, the Gujarati Samaj organizes Raas Garba and Annakoot programs around Dasara and Diwali respectively.
Please check this page often
for a listing of events in Delaware that could be of interest to you and the family.
May 21, 2017
Zone-busting Gardens
Where
: Bear Library Meeting Room 1B, 101 Governor's Place,Bear,DE,19701
When
: May 21, 2017 2PM-3PM
What
: Focuses on growing plants that we think shouldn't be able to grow this far north
Contact
: 302-838-3300
May 24, 2017
Math Tutoring
Where
: Brandywine Hundred Library Children's area 1300 Foulk Rd Wilmington, DE 19803
When
: May 24, 2017 6:45PM-7:45PM
What
: Free math tutoring for students in grades 8 through college, registration required
Contact
: 302-477-3150
Until May 29, 2017
Subramanya Shakti Yagnam
Where
: Delaware Hindu Temple 760 Yorklyn Rd Hockessin, DE 19707
When
: Until May 29, 2017
Contact
: 302-235-7020
June 15-18, 2017
Firefly Music Festival
Where
: The Woodlands of Dover International Speedway, 1131 North DuPont Highway Dover, DE 19901
When
: June 15-18, 2017
Contact
: 855-281-4898
August 19, 2017
IndiaFest 2017
Where
: 631 South College Avenue, Newark, DE 19716
When
: August 19, 2017 11AM-10PM
Until December 27, 2017
Science, Technology, Math Class
Where
: Kirkwood Library Community Room, 6000 Kirkwood Highway, Wilmington, DE 19808
When
: Every fourth Wednesday of month Until December 27, 2017 6PM-7PM
Admission
: Free, for ages 7 plus
Contact
: 302-995-7663
***************************
All Year
New Castle Farmers Market (All Year)
Where
: New Castle Farmers Market 110 N. DuPont Highway New Castle, DE 19702
When
: Friday & Saturday from 9AM-9PM and Sunday 10AM-6PM
Learn Hindi in Delaware
Hindi Language Class
Where
: Delaware Hindu Temple 760 Yorklyn Rd Hockessin, DE 19707
When
: Every Sunday @ 1:30PM
Contact
: 302-235-7020
Learn Tamil in Delaware
Tamil Language Class
Where
: Delaware Hindu Temple 760 Yorklyn Rd Hockessin, DE 19707
When
: 1st & 3rd Sundays of the month @ 12PM
Contact
: 302-235-7020
Learn Bengali in Delaware
Bengali Language Class
Where
: Hindu Temple 760 Yorklyn Rd Hockessin, DE 19707
When
: 1st & 3rd Sundays of the month @ 3PM
Contact
: 302-235-7020
Learn Telugu in Delaware
Telugu Language Class
Where
: Hindu Temple 760 Yorklyn Rd Hockessin, DE 19707
When
: 2nd & 4th Sundays of the month @ 12PM
Contact
: 302-235-7020
Monthly Havan
Arya Samaji Havan
Where
: Hindu Temple 760 Yorklyn Rd Hockessin, DE 19707
When
: Every First Sunday of the Month
Contact
: 302-235-7020