University of Delaware, Newark Bus to NYC
Cheap inter-city bus service is now available from University of Delaware, Newark to
Baltimore
and
Washington DC
.
You no longer have to go all the way to Wilmington catch the Chinatown or Greyhound buses or, God forbid, the expensive Amtrak trains.

Bus operators Megabus and Greyhound run services from the University of delaware in Newark.
Megabus Dropoff & Pick-up in Delaware
Both
Megabus
and
Greyhound
operate from Parking Lot #6 on Christiana Drive (off New London Rd), University of Delaware in Newark.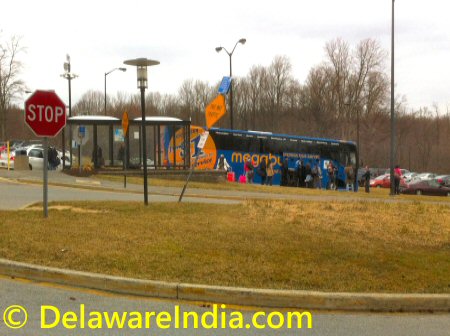 Megabus at Lot # 6 Christiana Dr in Newark, DE
We took the Megabus to NYC and Washington DC. On both occasions, departure and arrival were on time.
But the WiFi did not work well during our trips.
Tickets on the Megabus coaches are cheap but the ride is not as comfortable as Greyhound.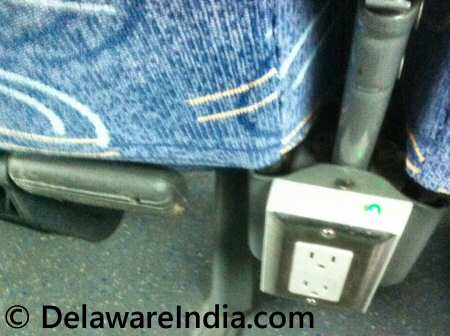 Megabus Power Outlets
Yes, Megabus coaches have restrooms and power outlets where you can charge your phones, laptops and tablets.
Parking at University of Delaware
There's plenty of parking available at University of Delaware if you plan to park-and-ride.
Park your car only at Lot # 7, adjacent to Lot #6 where Megabus stops..
But parking at lot #7 is not free.
Make sure you get the
Visitors Parking Permit
- $4 a day.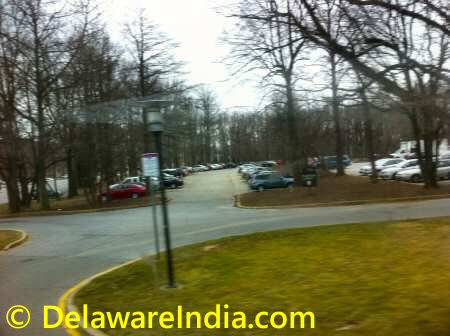 Parking Lot # 7 at Christiana Dr in Newark, DE
Megabus Pick-up in New York City
Pick up of Megabus passengers to Baltimore, Washington DC and other cities is on W.34th St (between 11th Ave and 12th Ave).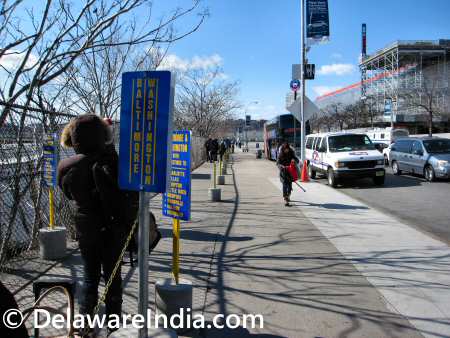 Pick-up at W.34th St (bet 11th & 12 th Ave) NYC
For a comprehensive listing of cheap eats and treats in New York City, get the
99-cent e-book Dirt Cheap NYC
from Amazon.com.
Dropoff & Pick-up in Washington DC
Dropoff and pick up points for Megabus in Washington DC are on the uper level of Union Station on Massachusetts Ave.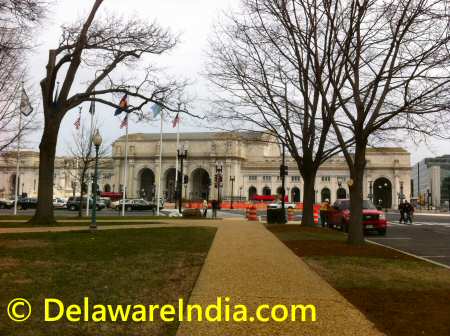 Union Station Washington DC
Dropoff & Pick-up in Baltimore
You can also take the Megabus to Baltimore from University of Delaware, Newark.
Dropoff and pick up points in Baltimore for Megabus are at White Marsh Road.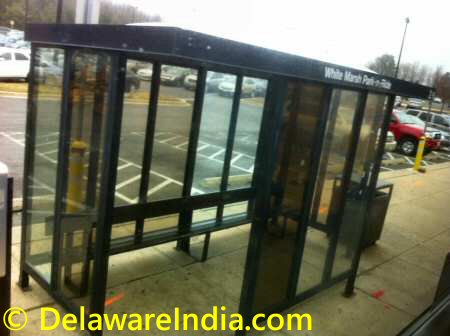 Megabus Stop in Baltimore