Delaware Real Estate Agents
Say what you will, home prices are more affordable in Delaware than in neighboring states like New Jersey, Pennsylvania or Maryland.
Based on our observation, the majority of Delaware Indians live in the cities of Newark, Wilmington, Bear and Middletown.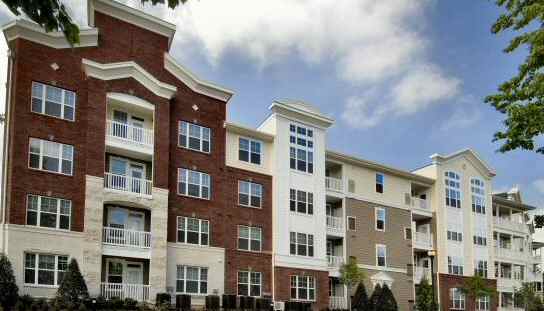 There are a few Indian families in Dover and Georgetown.
Our hypothesis is that Indians tend to buy newer homes, bigger houses costing $250,000-$400,000.
New homes generally bring lesser headaches in terms of maintenance issues.
For rentals,
Cavalier Apartments
on Churchman's Road is conveniently located close to the highways, Christiana Mall, Indian grocery stores and restaurants. The disadvantage is the noise from the I-95 highway traffic does get through inside the apartment.
For waterfront homes, condos with ocean view and townhomes with private marina access
Rehoboth Beach
, Bethany Beach and Lewes towns in southern Delaware provide great choice.
Important:
Delaware has a first-time home buyers program where the state helps with the closing costs of the purchase. See if you qualify for this grant.
When you sign a contract with a real estate agent to help you buy or sell a house, try to sign a short-duration contract. So if you're not happy with your real estate agent, you have the freedom to hire a new agent.
Here are a few real estate agents in Wilmington, Bear and Rehoboth Beach offering new and existing home buying and selling services:
RE/MAX Realty Group
* Waterfront homes real estate services
* Luxury home buying & selling
* Private community townhomes
319 Rehoboth Ave
Rehoboth Beach, DE 19971


Ph: 302-227-3818

Toll Free: 800-263-5648



Long & Foster

* Home buying & selling
* Home rentals
* Mortgage assistance
* Home warranty insurance services
1271 Quintilio Drive
Bear DE 19701


Ph: 302-834-3431

Toll Free: 866-401-4790

* Residential real estate services
* Townhomes & single family homes
* 55 plus community homes
713 Greenbank Road
Wilmington, DE 19808


Ph: 302-543-4481

Fax: 302-543-4525


Fox & Roach Realtors
* DE, South PA & parts of MD
* Short sales
* Foreclosures
* Home buying and selling
3838 Kennett Pike
Wilmington, DE 19807


Ph: 302-777-7744 or 302-572-8855