Delaware Hindu Puja Items
Pooja items like small idols of Ganesh and other Hindu gods, incense sticks etc are available at Delaware Indian grocery stores.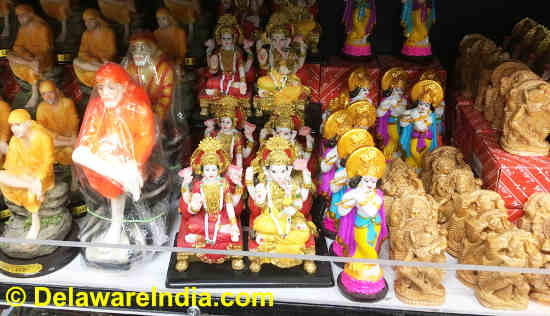 While the selection of Puja items is not as large as what's available in Edison (NJ) or Jackson Heights (NY), it's adequate.
Most Indian grocery stores in Delaware are open 7-days a week.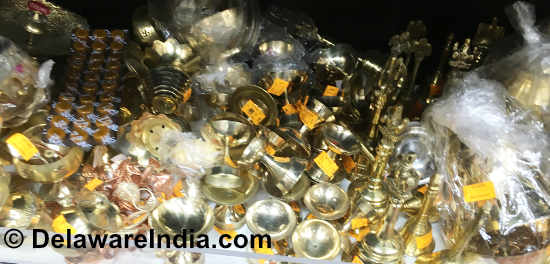 Besides Hindu Puja items, Delaware grocery stores also peddle Indian vegetables, grocery items, DVD, and snacks like vegetable Samosa and Masala Vada and sweets like Jalebi.