Newark Farmers Market
Indian Grocery & Vegetables
The Newark Farmers Market - open seven days offers a wide choice of Indian grocey, snacks, Kulfi icecreams, fresh vegetables, fruits and offers a refreshing shopping opportunity for Indians living in the area.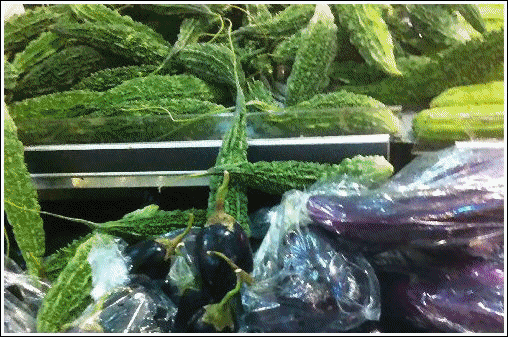 Toor Dal, Sooji, Idli Ravva, Rice flour, Jowar flour, Wheat flour, Priya, MTR, Deep brand instant food mixes, soups, snacks, Malai Kulfi, Pistachio Kulfi, Tuty Fruity icecreams, fresh vegetables, bread/cheese/honey, fresh fruits and even fresh bottled water are all available at the Newark Farmers market.
Indian vegetables like Bitter Gourd, (called Hagalakaye in Karnataka and Kakarakaya in Andhra) Bhindi, Brinjal, Coriander leaves, Methi leaves, Spinach, Sorakaya, small green Chilli, Beetroot are all available at the Farmers Market.
There's also a mobile phone and electronics store in the farmers market complex.
The Newark Farmers Market is located on Kirkwood Hwy (Rt 2) diagonally opposite Wells Fargo Bank and behind Hooters.
Address
Newark Farmers Market
2515 Kirkwood Hwy
Newark, DE 19711
Ph: 302-894-0895
Hours
Monday - Saturday: 9AM - 9PM
Sunday: 9AM - 8PM