Indian Sizzler Newark Review


Address:


Indian Sizzler Newark

72 E. Main Street
Newark, DE 19702




Indian Sizzler Newark: OMG, What Happened
A few years back, after a visit to
Indian Sizzler
restaurant in Newark I stepped out into E.Main St in high dudgeon.
Much of the food was junk. And
sotto voce
, I flung vile curses upon the cooks, waiters etc.
But I was not surprised. Most Indian restaurants that I visit leave me wondering if chimps are manning the kitchen and orangutans lording over the dining room.
Since the milk of human kindness overflows in my veins, I decided to give
Indian Sizzler
another chance.
And so on the way back home from the University of Delaware I recently returned to
Indian Sizzler
on a hot August afternoon (2015).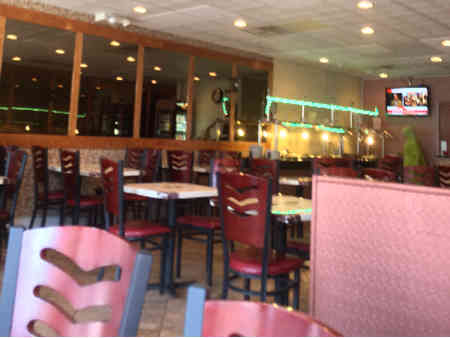 What a Change
OMG, what's wrong with
Indian Sizzler
!
Did no one tell the
Indian Sizzler
people that Indian restaurants are not supposed to serve good food or render decent service to Indians.
No comprende
?
You see, both the food and service at
Indian Sizzler
have vastly improved since my last visit.
Strange indeed, but I'm not complaining!
Ambiance & Food
Located near the University of Delaware on the busy Main Street amidst an ocean of restaurants, fast food places and pizza joints, Indian Sizzler is a cosy haven sporting a clean look.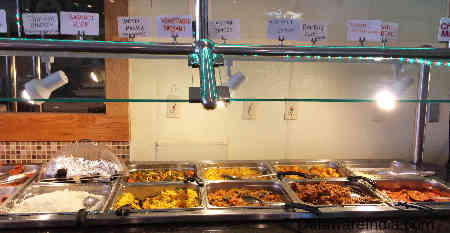 Since it was around 2PM during my visit, I opted for the buffet ($9.99).
The buffet had an average spread with a combination of meat and vegetarian dishes.
As usual, I gravitated first to Tandoori Chicken.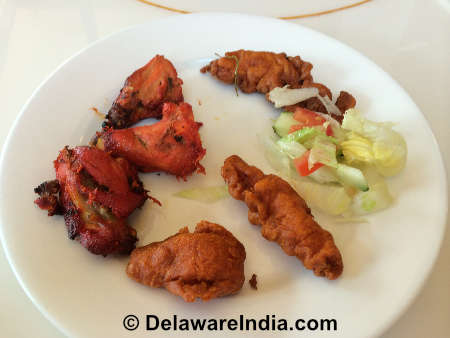 With a nice smoky flavor, the well marinated Chicken pieces cooked in a
tandoor
was a juicy treat.
Delighted, I returned for a second helping.
The creamy Chicken Makhni was delicious. I tried it with fresh Naan bread and then with rice.
Chicken Tandoori Curry too was flavorful but could have done with more heat.
A curry
must
perforce be spicy.
Alas, my meal was not all peaches and lemons.
Indian Sizzler is better at meat dishes than with vegetarian items.
Vegetable Biryani was underwhelming and could have done with more heat.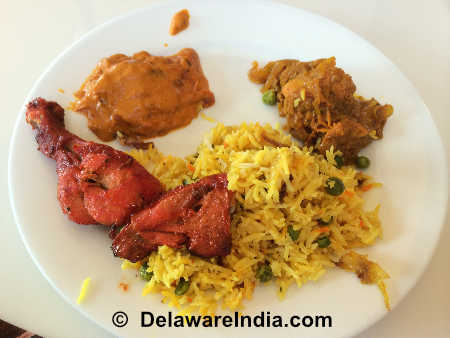 Mixed Vegetable Curry, a favorite of countless Indians, was a bland mess of carrot, peas and other vegetables.
But the Bhindi Masala amply made up for it. With a nice flavor of ginger coming through, it was much relished.
Naan bread with a dash of butter on it came hot from the
Tandoor
to the table. Yes, they were good and I was delighted. Shun the Indian buffet that does not bring hot Naan bread to the table.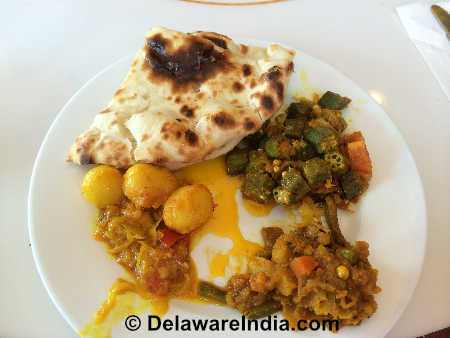 If there's one strong complaint I have with Indian Sizzler, it's that they've toned down the heat to pander to weak American palates.
Americans love to brag about "having Indian for lunch" but give them a little heat and they start whining and start drinking water by the gallon!
While I sympathize with Indian Sizzler in trying to pander to both Indians and Americans, I demand authentic flavors in exchange for my money!
Desserts
No Indian buffet is complete without a few dessert items.
I found Rice Kheer and Gulab Jamun at the counter.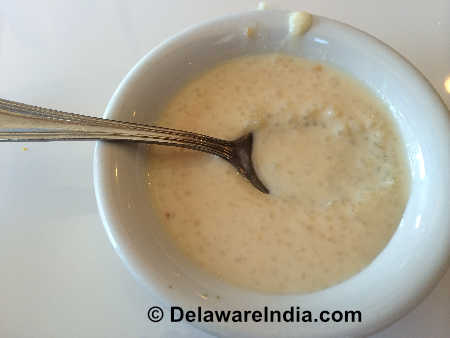 Thick and sweet, the Rice Kheer was a divine treat that sent me into an ecstasy.
Who needs heroin or marijuana with such Kheer! :)
Throwing all caution to the winds, I returned to the buffet counter for a second helping.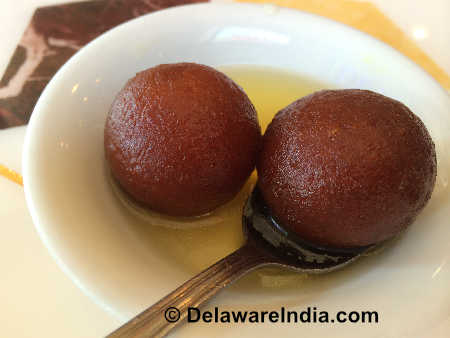 Gulab Jamuns were alright but nothing to write home about.
Much Improved
Folks, the buffet at Indian Sizzler has improved by leaps and bounds since my previous visit.
The young South Asian waitress was an epitome of friendly service.
At $9.99, I would not call the week day buffet at Indian Sizzler a steal since Delaware's Chinese lunch buffets offer a million items for less than $7.
If Indian Sizzler wishes to curry favors with me, they ought to add South Indian items like Idli, Medhu Vada, Masala Dosa and Upma to the buffet and improve their vegetarian fare.
You can be sure I'll be returning to Indian Sizzler on East Main Street fairly soon.- ©
DelawareIndia.com