Tara's Kitchen @ Everest Grocery
Tara's Kitchen @ Everest Foods: Awful, Disgusting Indian Food
A fool and his money are soon parted.
That's the sad lesson of my takeout from
Tara's Kitchen
@
Everest Indian Grocery
on Churchman's Rd in New Castle.
To put it simply,
Tara's Kitchen
@
Everest Indian Grocery
serves disgustingly bad Indian Food, one of the worst in Delaware.
Limited Menu
As you enter Everest Foods on Churchman's Rd, there is a food truck parked on the right.
You check the menu pasted on the food truck, place your order, pay up and wait for your food to be ready.
Tara's Kitchen
at
Everest Indian Grocery
menu offers limited choice and includes one appetizer, two chaats, pav bhaji, three types of dosa, and two Indian Chinese entrees.
I chose Cut Mirchi ($3.99), Chicken Manchurian ($8.99) and Samosa Chaat ($4.99) from the food truck. I also picked up two Samosas ($1.50) and two Jangirs ($2.08) from inside Everest Foods store.
Here is my take on
Tara's Kitchen
at
Everest Indian Food/Grocery
starting with Chicken Manchurian:
Chicken Manchurian - Toxic Waste
In several decades of eating Indian food, I've rarely been as angry as I was following my first bite of Chicken Manchurian.
With a foul toxic waste smell, Chicken Manchurian created a repulsive nausea sensation.
Was the vessel not washed or did someone pour dishwashing fluid into my Chicken Manchurian?
The smell was so horrible that I had to toss the bulk of it in the trash where it truly belonged.
Easily one of the worst Manchurian items to fall on my tastebuds.
Devoid of any gravy, Everest Foods' Chicken Manchurian just included a few slices of onion.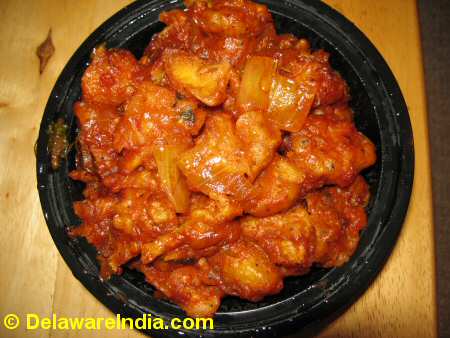 $8.99 - Chicken Manchurian
Serving size was small for the $8.99 price. Worse, I realized after getting home that the Chicken Manchurian did not come with white rice.
Not offering White Rice with a $9 curry at a food truck is an unpardonable sin.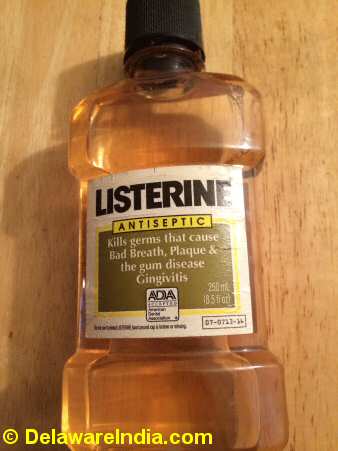 $8.99 down the drain. If ever you want to taste and smell toxic waste now you know where to go.
To rid myself of the awful toxic waste smell from my mouth, I had to use a generous dose of Listerine.
Samosa Chaat - Awful
Samosa Chaat was a close rival to Chicken Manchurian in bad taste.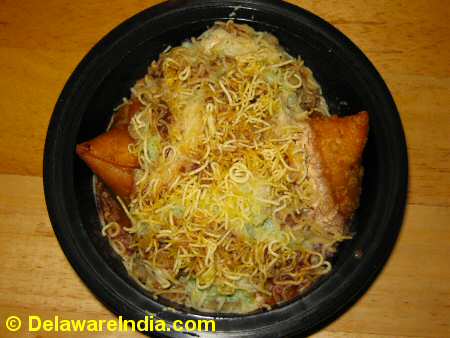 $4.99 - Samosa Chaat
Samosa Chaat included two cold Samosas with a heap of stale Sev, few Onion slices and a spoonful of tamarind sauce.
It was missing on chilli sauce and above all a competent chef's hand.
Potato filling inside the Samosa was bland, devoid of any seasoning.
Cursing the
Shanis
(devils) for ruining my day, I moved on to Cut Mirchi.
Cut Mirchi
Cut Mirchi turned out to be another travesty that should not have been served to a paying customer.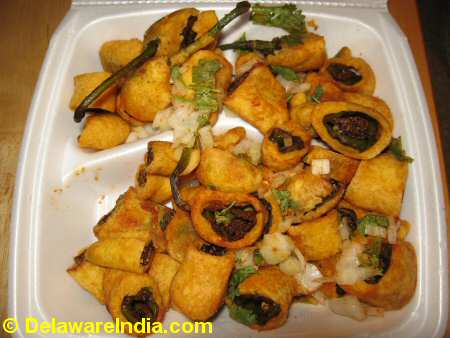 $3.99 - Cut Mirchi
Cut Mirchi packed too much of tamarind flavor and too little chilli spice.
Also some pieces had just the fried batter without any chilli inside.
Samosa
The two Samosas that I picked from Everest Foods cash counter did not give much relief either.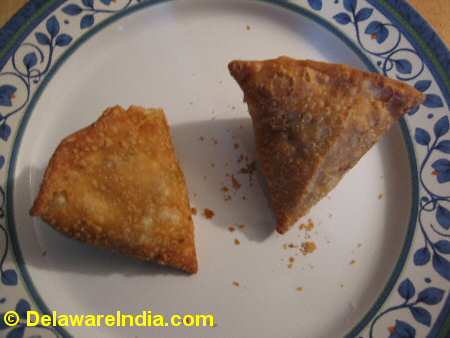 $1.50 - Samosa
Samosas packed a flaky texture and the Potato filling included partially-cooked, hard green peas.
Jangir - Stale
Jangir is a popular Indian sweet and a favorite of millions of Indians.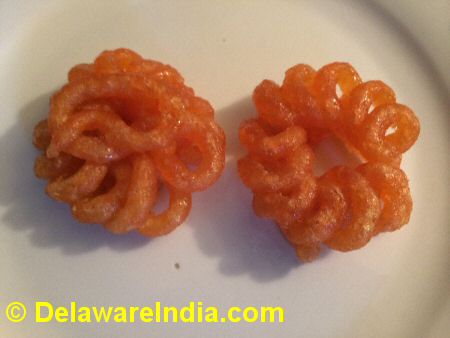 $2.08 - Jangir
Alas, the Jangir that came my way from
Everest Indian Grocery
was pathetic.
Jangir was dry, low on sugar, stale and pricey at $2.08 for two small pieces.
Tara's Kitchen Service
When I stopped by at the Everest Food's food truck around 1PM on a week day, there were no customers.
The cook, with dirty clothes, was scrubbing and cleaning the equipment.
When I enquired whether it is open for business, he responded in the affirmative, took my order and informed me that my food would be ready in about 15 minutes.
My takeout order did not come with napkins and spoons.
No Receipt, Cash Only
Payment at the truck is cash only and no receipt is provided for food purchase.
Tara's Kitchen @ Everest Foods Rating
Going by my horrible experience, I strongly recommend you avoid
Tara's Kitchen
at
Everest Indian Grocery
.
Starve if you must but stay away from
Tara's Kitchen
at
Everest Indian Grocery
. - ©
DelawareIndia.com