Tasti Thai New Castle
Address:


Tasti Thai

287 Christiana Road
New Castle, DE 19720


Tasti Thai New Castle : Delicious Thai Food
Yes, diehard fans of Indian cuisine as we are even yours truly occasionally tires of
desi
food and craves a change.
So, off we headed to a Thai restaurant for lunch.
Of course, we're not complete strangers to Thai food since we've had Pad Thai noodles on several occasions (both the restaurant variety and the grocery store version).
Plus, with the Border's liquidation sale in its final phase we decided to pick up some books and kill two birds with one stone.
Thai food is often touted as spicy, well at least some items.
But like most ethnic restaurants in America, the restaurant we visited also bastardized the food to suit
effete
American palate (dunno why the Thai kitchen did it to us because our accents and appearance make it unmistakable that we're Indians).
With the result, the food was not as spicy as we'd have wanted.
Still, it was overall pretty flavorful and made for a welcome change from our usual staples of Idli, Sambar, Chapati, and an Aloo Curry.
Besides the the three bags of books we got at Border's (at 70%-90% off), we also got the following Thai food items for lunch: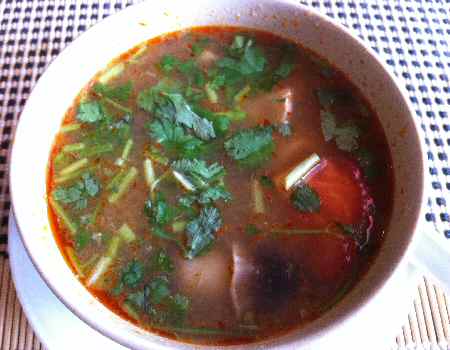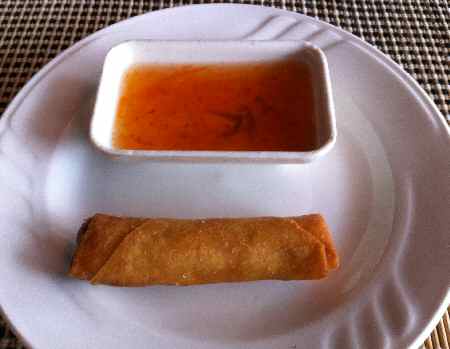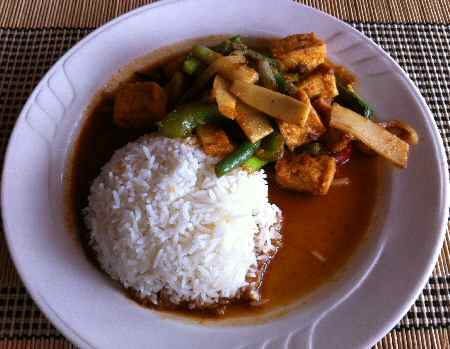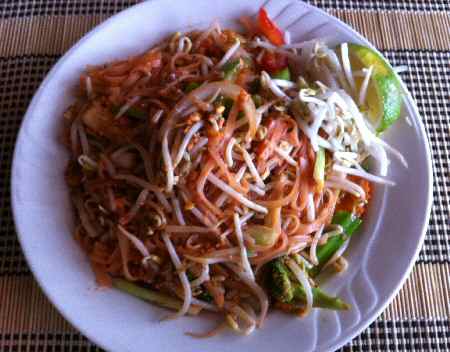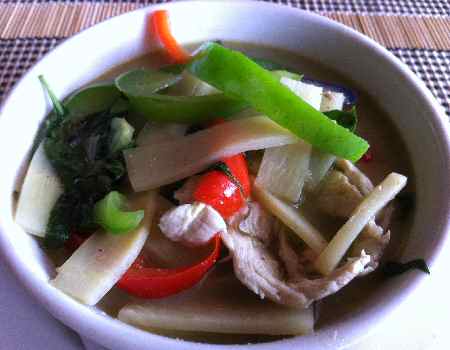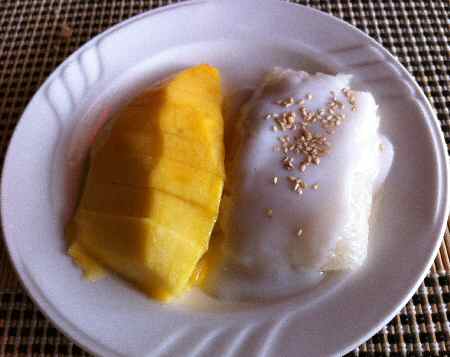 Thai restaurants are like Indian restaurants in one respect.
Yes, you guessed it. When it comes to service, just
fuhgeddaboudit
. - © DelawareIndia.com